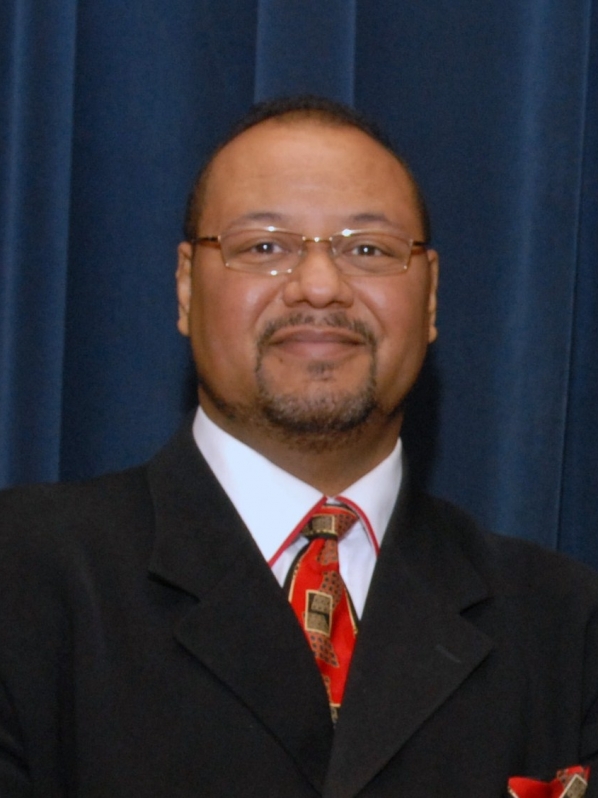 Maurice R. Cornwell, Sr., the second of five children, was born and raised in Washington, DC. It was at a young age that he received Christ as his personal Lord and Savior. Although he was not a perfect child [gifts and callings are without repentance], he matured and accepted the call and choosing of Jesus Christ on his life to minister the gospel.
Pastor Cornwell's vision is evident by the name and motto of the ministry he planted, Uplift Through The Word Ministries, "Through Christ We Are Lifted To Lift Up Others," ​to follow the great commission by seeking and saving that which is lost, discipling them to Christlike maturity where the Word is made applicable in everyday "real life" situations. He believes that every believer can uplift someone else with love, the Word, and experience(s) that God has bestowed upon them. This is displayed in every Bible study and sermon, which is filled with humor and a song or two (another passion that began in high school and took him to the Hampton University marching band).
As Pastor Cornwell uplifts members, visitors, and friends of Uplift, he is also driven to uplift the community, locally and abroad, as a military veteran of the U.S. Marine Corps; Initiator of Anne Arundel County Watch D.O.G.S.® (Dads of Great Students), which gathers dads and other positive male figures to become active in the lives of (their) children in their schools, increasing student's attendance, grades, and self-image, while reducing bullying and negative behavior; Rebuilding Together Anne Arundel County – Board Member; and community outreach volunteer.
All of Pastor's dedication has not gone unnoticed. He's been awarded: AA County Mentor of the Year; Freetown E.S. Volunteer of the Year; Chesapeake Family Magazine – Counselor of the Year; and AA County and Congressional Citations.
Committed to and a continued student of the Word, Pastor Cornwell is very much dedicated and fully committed to managing his household well (1 Tim. 3:1-7). He is both a loving husband and father.